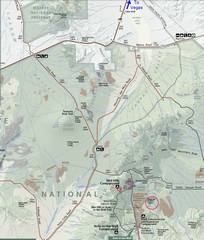 Map showing the locations of the campsite
(at Mid-Hills) and the hike.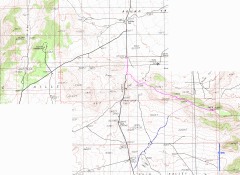 24k topo with GPS trace (magenta)
For actual hike, and Zdon southern route
(unbroken blue for dirt road, dashed
blue for hike).
Snoopy is ready for the hike.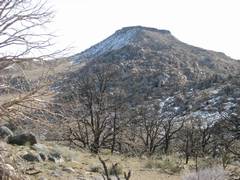 Tabletop to the E, near start of hike.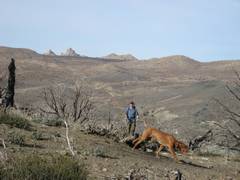 The pinnacles at W are in back of
Mid-Hills camp.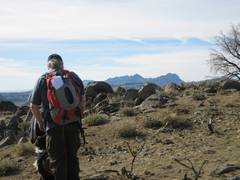 Howard, with Providence Range
to SW.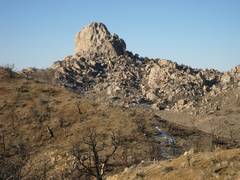 Impressive spire W of campsite.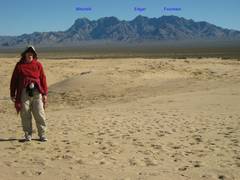 At Kelso Dunes, view E to Providence
Range.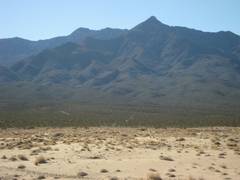 At the dunes, view S to Granite Mts.